Bontour Incoming, part of C. I. Travel Group Ltd, is the Channel Islands' leading Destination Management Company. Based in Jersey we specialise in group and FIT business to our beautiful archipelago of islands.
Nestled in the bay of St Malo, but still unknown to many, the Channel Islands present a charming blend of English and French culture while maintaining their own identity. There is a wealth of opportunity for individual and group tour operators with general or special interests. With our local knowledge, expertise and resources, we take care of all ground handling operations and logistics. Our team also speaks German and French for your convenience.
Discover the Channel Islands
The Channel Islands are an archipelago in the English Channel, nestled in the bay of St Malo just off the French coast.
They consist of the five main islands of Jersey, Guernsey, Sark, Herm and Alderney and some more uninhabited islets scattered in the sea around.
Independent from the UK and Europe, they have very much maintained their own individual identities and are a popular island break destination not only for European and UK visitors but from all over the world.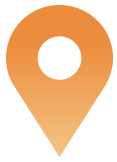 Open in Google Maps