Getting Here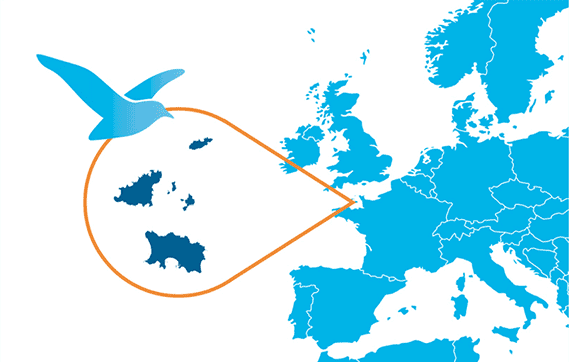 Travel by Air
Many airlines offer scheduled and charter flights in the summer from a number of European countries. Flights operate from Dusseldorf, and Munich in Germany, Vienna in Austria, Zurich in Switzerland, and from Rotterdam in the Netherlands.
The islands can also be reached by regular flight services throughout the year from over 30 regional UK airports, such as London, Birmingham or Manchester.
Travel by Sea
Ferry travel is available for foot passengers and car crossings from Portsmouth and Poole in the UK and St Malo in France. Foot passengers can also travel by ferry from Granville in France.
Please get in touch if you wish to receive more information on the above.