La Seigneurie Gardens, Sark
Open April - October
---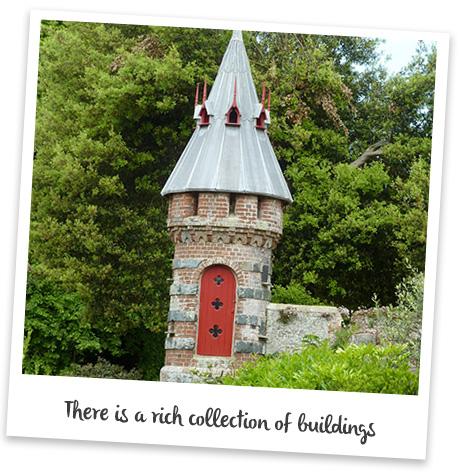 The Gardens
The beautiful gardens at La Seigneurie are RHS recommended and comprise a walled garden, a fruit and vegetable garden, a sensory garden, rose beds and a maze, amongst other horticultural delights.
The mild island climate combined with the protection of the granite walls have provided a great environment for plants and shrubs not usually found in the UK.
Some of the displays are formal having been introduced in Victorian times and you will be surprised by the importance of the set-up on such a tiny island.
Although closed from late October until Easter time, the gardens are magnificent at all other seasons bringing colourful displays of flowers, unspoilt scents and an amazing variety of wildflowers.
Take your time to visit and to enjoy a relaxing stop at the delightful Hathaways Café.
La Seigneurie
La Seigneurie has been home to Sarks' Seigneurs since 1675 but the history of the development dates as far back as the 6th century when the Priory of Saint Magloire established its monastery on that land. Centuries later, a manor (Le Manoir), the house, a Battery, a Dove-cote, a Chapel and a signalling tower have been added creating a lovely and rich collection of buildings.
Don't miss also the apple crusher, the cannons and guns, the Quern and the last magneto-operated telephone box!