Elizabeth Castle
Open March - November
---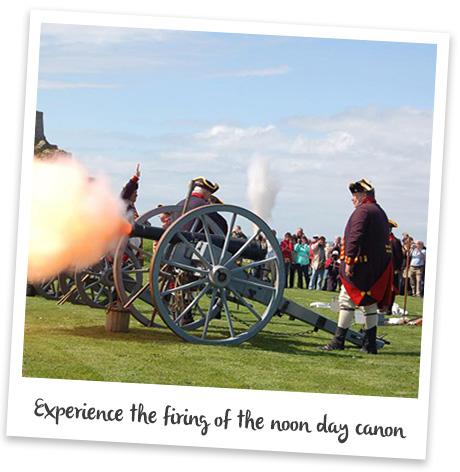 Built on a rocky islet in St Aubin's bay, Elizabeth Castle has defended Jersey for more than 300 years and today provides a glimpse into Jersey's past, from as early as 550 A.D. through to World War II and the 20th century.
A visit to the Castle is the perfect place to spend a day exploring Jersey's history.
Here, among other things, you will be able to climb the battlements dating back to the 1590's when Sir Walter Raleigh was governor of Jersey, explore the grounds which gave refuge to King Charles II during the English Civil War and marvel at the hermitage where St Helier is thought to have lived around 550 A.D.
The Castle is home to bunkers which were re-fortified during the German Occupation and features several exhibitions explaining many other aspects of Jersey's fascinating history.
The castle is accessible at low tide by foot, or, at both low and high tide by the Castle Ferry, which will transport you across the bay to and from the Castle.
Top 5 things to do at Elizabeth Castle

Enjoy the spectacle of the Mid-Day Parade and canon firing
Climb to top of the battlements for a breath-taking views around the bay and the south coast of Jersey
Learn the fascinating history of the castle in the War and Peace Exhibition
Visit the Granite and Gunpowder exhibition which tells the story of the Jersey Militia
Take a stroll to the end of the breakwater, which extends 1.5 miles out to sea