Hamptonne Country Life Museum
Open March - September
---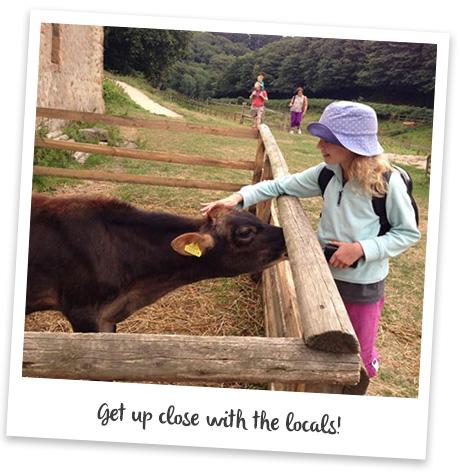 Hamptonne Country Life Museum presents six centuries of Jersey's rural life set amongst a 15th century house and farm.
Stroll through the original rooms and houses, have a look into the cider barn and see what is cooking in the kitchen.
The Museum is brought to life with characters from the Island's past who teach traditional skills such as ironmongery and cider making, all in period dress.
During a visit to Hamptonne Country Life Museum you will have the chance to observe a traditional blacksmith at work and learn about bygone crafts and quirky traditions from the resident Goodwyf.
As well as the vegetable and herb gardens, there is a beautiful orchard for you to explore and during the summer you will be able to watch the pigs and piglets playing in the traditional pigsty with outdoor yard and mud bath.
Plenty of information will allow you to learn about the architectural details of the property and understand rural life that was so dominating in Jersey for centuries.
After your visit, why not have a little rest in the pretty café that served delicious sandwiches, cakes and cream teas.
Top 5 things to do at Hamptonne
Meet the Hamptonne calves (when they arrive in the summer)
Learn bygone crafts from the resident Goodwyf
Explore the cider apple orchard
Wander through the meadows by the stream
Visit the 1950s Exhibition in the Syvret House