Jersey Museum & Art Gallery
Open All Year
---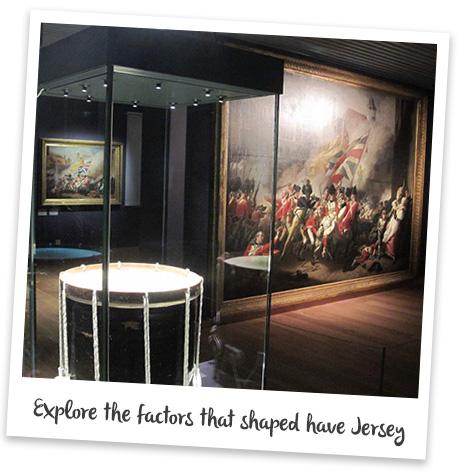 About the Museum
Jersey Museum presents the history of the Island from 250,000 years ago when the first people arrived, and continues through the centuries to explore the factors that have shaped this unique island and the people who live here.
Through the museum's series of captivating and varied exhibitions you will learn why Jersey remained loyal to the English Crown despite being so close to France, listen to Jersey-French being spoken, learn about the Island's traditional farming industry and watch fascinating archive footage of the early years of tourism.
One of the Museum's most magnificent exhibitions is the perfectly restored Merchant's House. The exhibition includes traditional gas lamps and period furniture, enabling you to completely immerse yourself in Victorian life.
The Art Gallery is home to the world's leading collection of work by surrealist Claude Cahun and avant-garde artist Marcel Moore. The stepsisters were born in Nantes, but lived and worked in Jersey for more than 40 years. Cahun is recognized worldwide as one of the leading artists of the surrealist movement and Jersey Museum cares for the largest collection of her work, including photographs, original manuscripts, first editions, books and other personal material.