La Hougue Bie Museum
Open March - November
---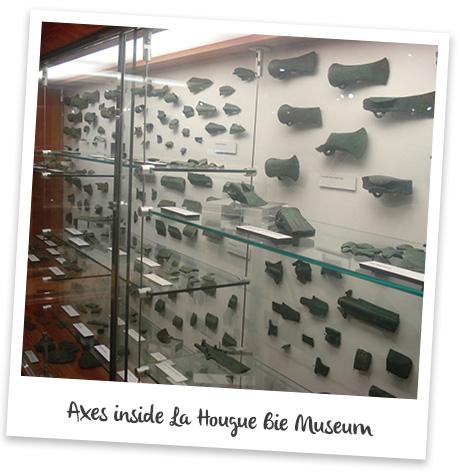 Hidden in Jersey's eastern countryside is La Hougue Bie Museum, one of Europe's finest prehistoric monuments.
At the heart of the tranquil site stands a medieval church atop a prehistoric mound and dolmen, under which lies a 6,000-year-old Neolithic passage grave.
Unlike many other dolmens you can actually stand inside the chamber and discover the heart of this place of worship.
There is a fascinating geology and archaeology museum on site which contains coin hoards, axes, swords and spears belonging to Jersey's Neolithic community.
La Hougue Bie is also home to a command bunker built during the German Occupation of Jersey and a memorial dedicated to the slave-workers brought to the Channel Islands by invading Nazi forces during the Second World War.
There is a large picnic area where you can enjoy a day out amongst the beautiful surroundings of this peaceful and spiritual site.
Top 5 things to do at La Hougue Bie
Be sure to visit the Neolithic tomb which is older than the pyramids
Experience the new Ice Age Island Project
Climb the hill to see the Medieval Chapel
Take some time to reflect at the slave worker memorial
Visit the Archaeology Museum which tells the story of Islanders from ¼ million years ago up to the end of the Roman period