La Mare Wine Estate
Open March - October
---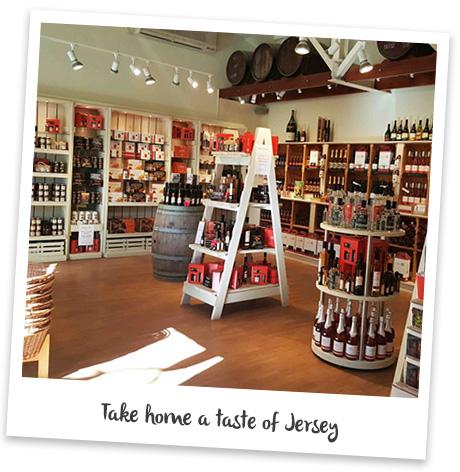 The Estate
A fascinating combination of history, tradition and modern techniques, La Mare Wine Estate produces wines, spirits, cider, chocolates, fudge and the condiment most associated with Jersey, Black Butter.
The estate is made up of historic buildings, beautiful gardens, extensive vineyards and orchards, function rooms, a winery, a distillery and estate kitchens which produce a wonderful array of Genuine Jersey produce.
History
The earliest building was constructed in 1600, but it was not until 1797 that the central farm building was built.
The working farm was devoted to apple trees until it gradually gave way to the twin crops of potatoes and cauliflowers.
After the occupation of Jersey during the Second World War, the farm buildings fell into disrepair and the estate's land was let.
In 1968, the Blayney family bought the estate and began to reverse the fortunes of the old farm. In 1972, the family planted Jersey's first commercial vineyards and developed La Mare to also include the Jersey Distillery and the Jersey Farmhouse Provision range.
The Blayney family sold the estate to the current owner in 1997; since then, the estate has gone from strength to strength and expanded to include chocolate making, Black Butter production, a restaurant and venues for weddings.
Products

La Mare produces a wide range of Genuine Jersey products including wine, spirits, liqueurs, preserves, chocolates, fudge and biscuits.

The wine selection includes Bailiwick; a dry red wine, and Le Mourier; a sparkling dry white wine.

Popular spirits include Royal Gin, made with Jersey Royal potatoes, VSOP Jersey Apple brandy and a cream liqueur.

The famous Jersey Black Butter, made from local apples is a real highlight and is a real must try.