The Gardens of Samarès Manor
Open March - November
---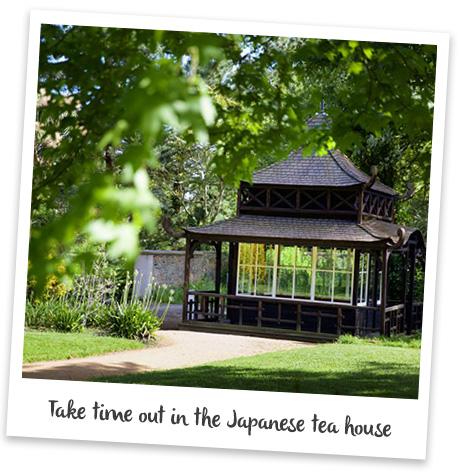 Samarès Manor is a prized attraction for visitors and locals alike, a place to spend half a day discovering a beautiful home and its extensive gardens.
The Gardens
The Gardens of Samarès Manor were created during the Victorian era and now proudly feature one the most comprehensive herb gardens in the British Isles. A viewing platform allows you to admire the garden from above, revealing design, colour and fantastic diversity. The rest of the park is equally appealing with a Japanese section and exotic plants brought back from oriental trips by the original owner, Sir James Knott.
Manor House
Guided tours are available daily except Sunday at an additional charge.
Café and shop
Don't miss out on delicious home-made cakes from the café and indulge in a bit of shopping at the lovely gift shop.