Cycling Hopper
The Channel Island's unspoilt terrain and array of flora and fauna make it an ideal destination for cyclists. Take a gentle ride along beautiful beaches or discover the hilly inland. The islands lend themselves perfectly to being discovered by bike and there is plenty to do and see along the way.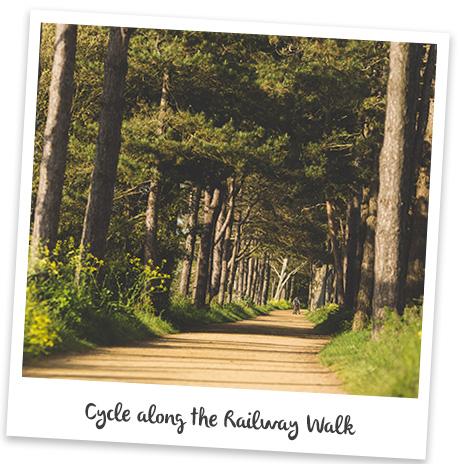 Day One - Arrival
You will be met on arrival by your representative. Shuttle transfer to your hotel. An information visit can be included at your convenience.
Days Two & Three - Bicycle Hire In Jersey
Your bicyle will be delivered to your hotel. We have a great number of varied routes to choose from for your discovery of Jersey, all different in length and number of difficulty. Take for example the route of the Railway Walk: it will take you all the way from St Helier along the south coast and the former railway track to one of Jersey's most famous attractions, the Corbière Lighthouse. Or why not explore Jersey's famous Green Lanes, which lead through the centre of the island, while cycling along peaceful valleys and discovering historic sites, such as the Hamptonne Country Life Museum or the Jersey War Tunnels.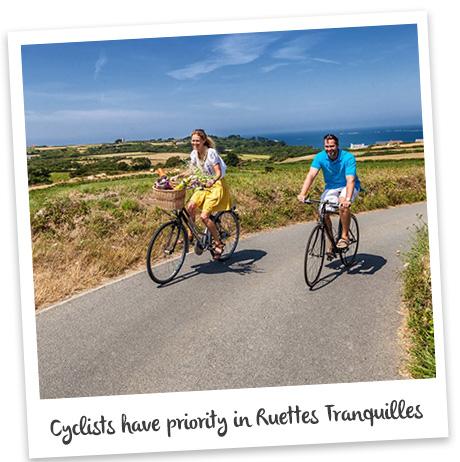 Day Four - Travel To Guernsey
Shuttle transfer to the harbour and ferry to Guernsey. Meet & Greet on arrival by your local representative and transfer to the hotel. Information visit if required.
Days Five & Six - Bicycle Hire In Guernsey
Guernsey's Ruettes Tranquilles are the perfect way to discover the heart of the island with its leafy valleys and ancient earth banks by bike. These are designated lanes across the island with a speed limit of 15mph. Priority is given to walkers, cyclists and equestrians. Take a ride along Guernsey's north coast and discover a mixture of fine coastal views and winding narrow lanes or cycle towards Jerbourg and its cliffs in the south of the island with spectacular views of the other Channel Islands and France.
Day Seven - Day Trip To Sark
Sark is with only 22 miles of coastline the smallest of the four main islands, but its extraordinary history and medieval charm have made it famous. And because Sark does not have any traffic - apart from a few tractors- one of the best ways to explore this beautiful island is by bike. Make a stop at La Seigneurie Gardens and cycle all the way towards Little Sark in the south and enjoy spectacular views from the isthmus La Coupée.

Day Eight - Departure
Your booked shuttle transfer will bring you to the harbour or airport in time for your departure.