Channel Islands Short Break
Take in Jersey's highlights with this 3 night itinerary. See the beautiful coastline, explore the best historical sites and let your guide tell you all there is to know. Hop onto Guernsey for a day and explore Jersey's picturesque sister island.
Day One - Arrival
You are met on arrival by your guide and brought to the hotel for assisted check-in, followed by an information meeting.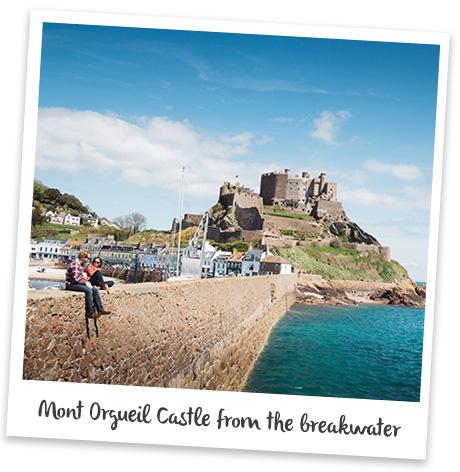 Day Two - Jersey
You will have a full day coach tour around the Jersey coast. This coach tour is designed to acquaint you with the best scenery and attractions that Jersey has to offer. You will stop in Gorey village with the magnificent Mont Orgueil Castle which dominates the east coast. Carry along the coast past Anne Port to St Catherine with its 600m breakwater, then onwards to the secluded bays of Rozel and Bouley and the stunning north coast. Past the 5-mile stretch of St Ouen's Bay, the coach will then join the south coast of the island at Corbière, whose rugged scenery and iconic white lighthouse have made it one of the most photographed spots on the Island. You then drive down to the breath-taking St Brelade's Bay, which is arguably the island's most beautiful bay, to take in the spectacular cliff-top views at Noirmont and then move along Jersey's south coast to the picturesque harbour village of St Aubin, before you return to the hotel.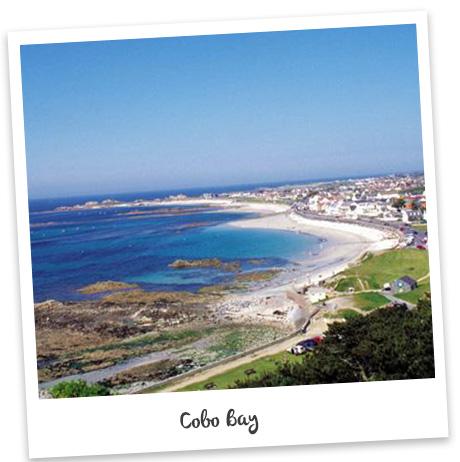 Day Three - Guernsey
Your day trip to Guernsey will begin with a walking tour of the Island's capital, St Peter Port, arguably the most beautiful town in the Channel Islands. The idyllic little town consists of steep, narrow streets and features the Island's best selection of shops, restaurants, hotels and tourist attractions. In the afternoon the tour will follow the beautiful Guernsey coastline by coach, passing through Val de Terre, the former garrison of Fort George and Sausmarez Manor. The tour will then continue along the west coast of the Island taking in its many picturesque beaches such as Perelle Bay, Vazon Bay and Cobo Bay. You will visit the Little Chapel, which is thought to be the smallest chapel in the world. It is beautifully decorated with seashells, pebbles and colourful pieces of broken china.
Day Four - Departure
You can enjoy some time at leisure before the group is transferred to the harbour or airport for departure.